All About
Camille Gallant Gotta
Camille was born and raised in Charlotte and exposed to spirituality and healing at an early age. As a young woman, she was drawn to Reiki for it's peace and healing, and then as a healer, she began to study and eventually practice it.
She studied for 5 years under Lynne Durbin, Reiki Master. In 2000 attained the first degree in Reiki. She continued her studies and became a second degree practitioner in 2001. After over a decade of study and practice Camille has now achieved Master level of Reiki.
She is an accomplished musician as a harpist and also plays professionally. Her business Harpistic Elegance is another extension of the peace and harmony in her life and her willingness to share it with others.
Camille has found these statements to be the truth in Reiki:
-- Reiki brings the body into harmony by relieving physical and emotional blockages

-- Reiki heals the cause and eliminates the effects of an imbalance

-- Reiki helps minimize your sense of helplessness when facing disease

-- Reiki can be used in conjunction with standard medical procedures and religious beliefs without conflict.
What will Camille be doing in the treatment?
You will be in a private and soothing room and will be lying down on a padded table. Reiki does not usually involve touching, and Camille will have her hands over your fully clothed body in 12 basic positions - four on the head, four on the front of your body, and four on your back. (see Reiki hand positions) She holds each position for around five minutes each to balance your chakras (energy centers). Your body absorbs only as much Reiki energy as it needs and the flow of energy is sometimes felt as a mild tingling, warmth or coolness.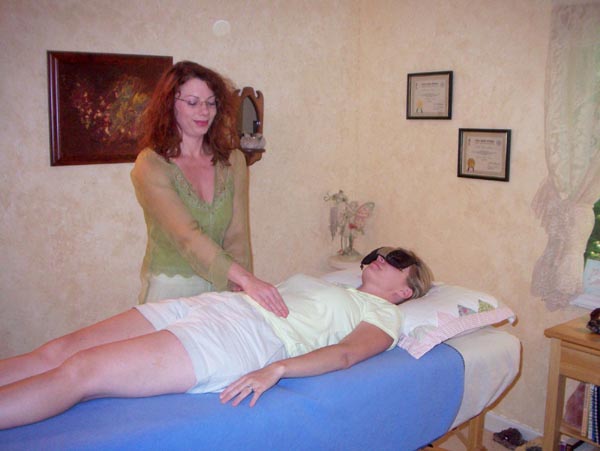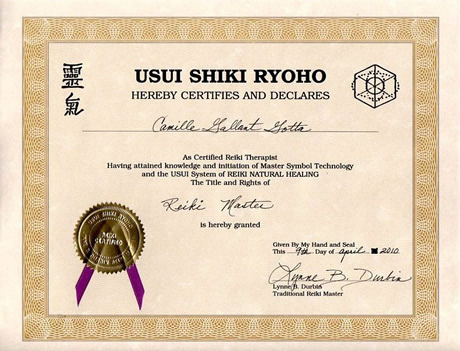 ---
Camille Gallant Gotta
7701 Gayle Ave.
Charlotte, NC 28212